Proguard / Proguard Lyo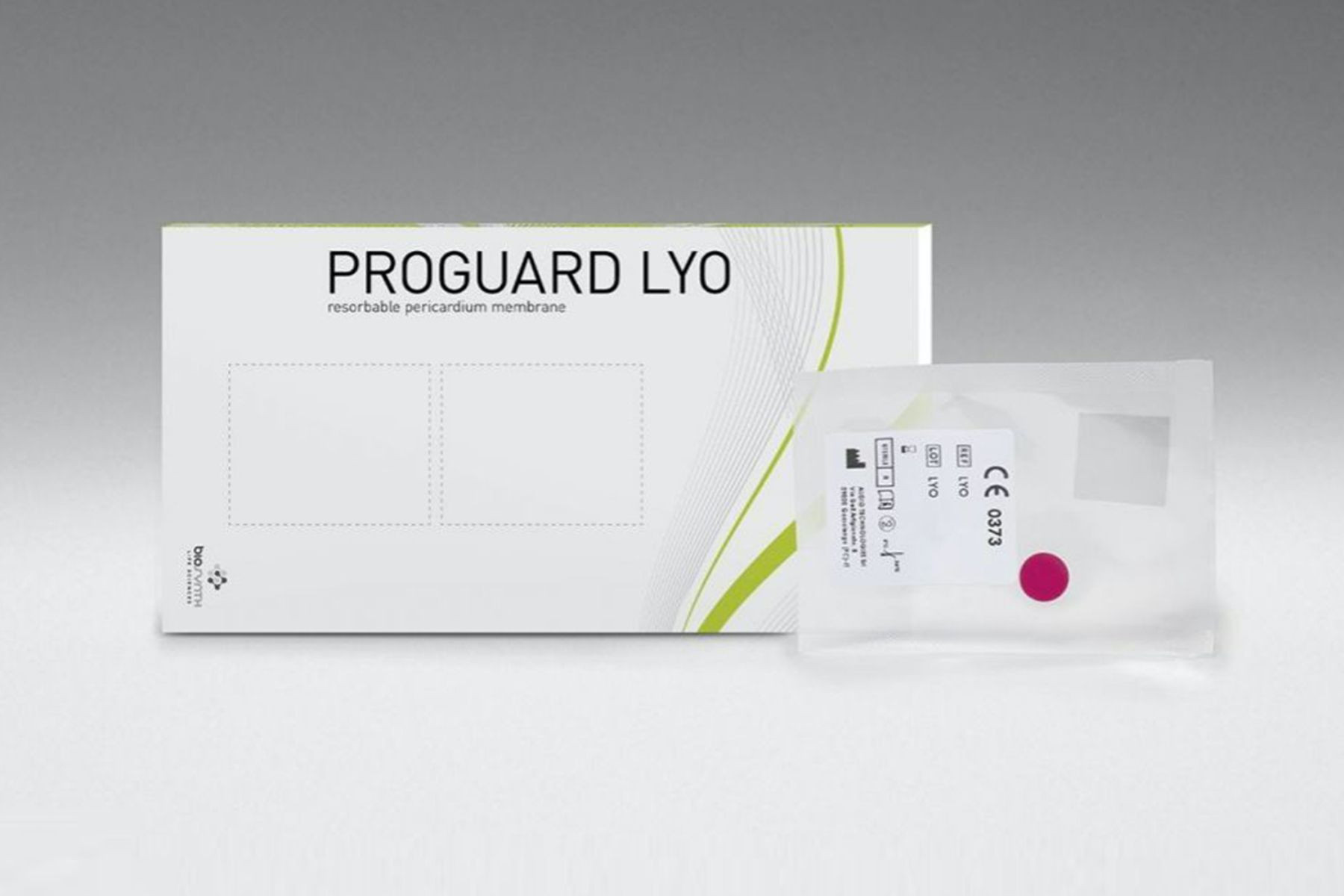 Proguard - Proguard Lyo
Proguard/Proguard Lyo are membrane derived from equine pericardium for guided bone regeneration.
proguard is conserved in liquid, while Proguard Lyo is freeze-dried.
Proguard/Proguard Lyo is used in combination with a bone substitute.
Prevents the growth of soft tissues in the implant site
Leads the correct sequence of bone regeneration, soft tissue and bloodstream
Keeps the barrier for at least 60 days, it totally reabsorbs in about 90 days
Proguard/Proguard Lyo naturally reabsorb and don't need to be removed.
Advantages
Guided Bone Regeneration (GBR) with Proguard - Proguard Lyo provides an improvement in the level of clinical attachment and a reduction of pocket deepness
Slower humidity absorbption extends the period suitable for a good membrane placement
The gaft is stable and easier to cut once dried
Available sizes
| Device | Ref. code | Dimensions | Packaging |
| --- | --- | --- | --- |
| Proguard, conserved in liquid | D 15 HM | 15 X 20 mm | 1 piece |
| Proguard, conserved in liquid | D 25 HM | 25 X 25 mm | 1 piece |
| Proguard Lyo, freeze-dried | LYO-15HM | 15 x 20 mm | 1 piece |
| Proguard Lyo, freeze-dried | LYO-25HM | 25 x 25 mm | 1 piece |