home > Products > Woundcare/Orthopedics
Healingmesh / Healingmesh Lyo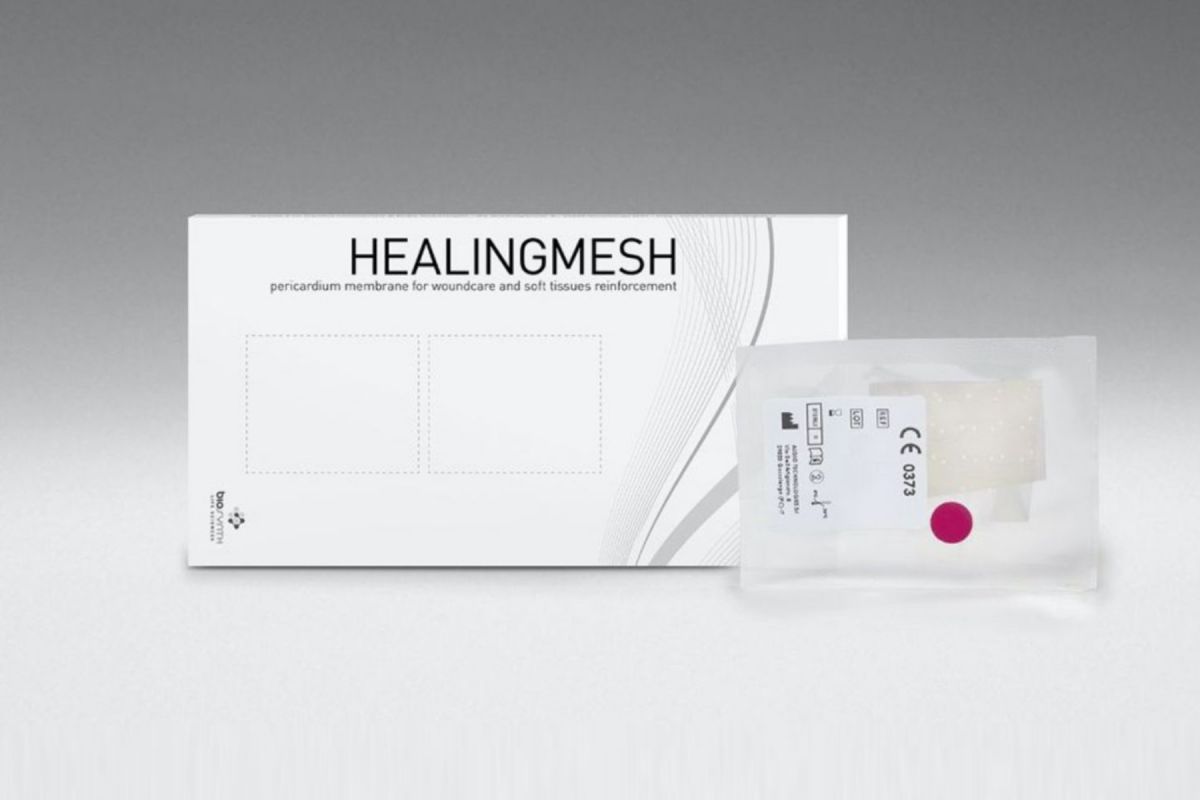 A platform for multiple Clinical Applications
Healingmesh - Healingmesh Lyo are two membranes derived from equine pericardium. Healingmesh is conserved in liquid, while Healingmesh Lyo is freeze-dried.
The conservation in liquid makes the graft easy to handle, thanks to its pre-hydration. The conservation liquid needs to be rinse before use, as described in the instruction for use (IFU). The freeze-dried membrane is instead ready for use since it doesn't need to be rinse and can be hydrated directly in place.
Indications
Healingmesh - Healingmesh Lyo is indicated for the treatment of several types of skin ulcers, such as diabetic, vascular, traumatic and post-burn.
Healingmesh - Healingmesh Lyo is suitable as well for soft tissue reinforcement, in details for:
Peroneal/ Tibial & Flexor/ Extensor Tendons
Tendon Sheath & Joint Capsule Reinforcement
Rotator Cuff
Source & Material information
Healingmesh - Healingmesh Lyo is processed equine pericardium: a proprietary chemical enzymatic and stabilization process removes all the cells, bacteria and viruses maintaining intact the tridimensional native collagen scaffold.
The final sterilization is made using β rays.
The equine pericardium is certified in compliance with Audio Technologies Quality System.
Thin and transparent membrane with high resistance to suturing points
Biocompatible, reabsorbable in about 3 months
Equine source BSE-free
| Device | Ref. Code | Dimensions (millimeters) |
| --- | --- | --- |
| Healingmesh | HM 040X050 H | 40x50 mm |
| Healingmesh | HM 060X080 H | 60x80 mm |
| Healingmesh | HM 070X080 H | 70x80 mm |
| Healingmesh | HM 060X120 H | 60x120 mm |
| Healingmesh Lyo | LYO-HM040X050H | 40x50 mm |
| Healingmesh Lyo | LYO-HM060X080H | 60x80 mm |
| Healingmesh Lyo | LYO-HM070X080H | 70x80 mm |
| Healingmesh Lyo | LYO-HM060X120H | 60x120 mm |